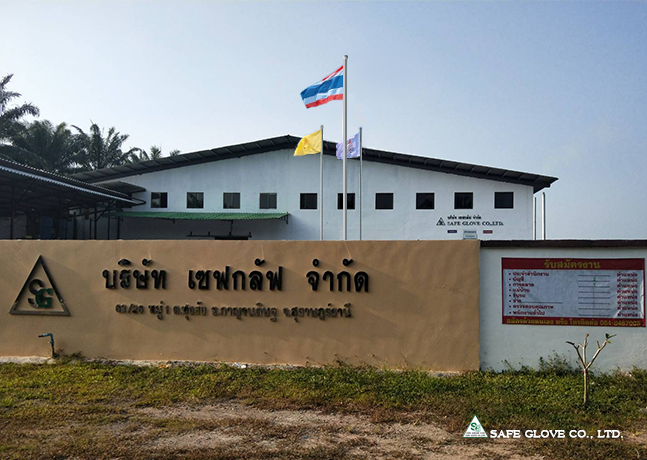 SAFE GLOVE CO., LTD is committed to manufacturing and supplying high quality of Nitrile Disposable Gloves and Latex Examination Gloves. Our factory is located in Surat Thani,Thailand, with over 500 employees in total. Our product lines include latex and nitrile gloves. As an organization, who is with ISO 9001 and ISO 13485 certifications, we are assumed to provide these gloves that meet required standards of safety, reliability and quality. We thus again assure our customers that the quality of the gloves we produce are the pursuit of excellence and conformance to your requirements.

To make our customers more satisfied, we offer more optional services such as OEMs (Original Equipment Manufacturer), ODMs (Original Design Manufacturer) and buyer labels.

Talk to us, we can help.
---
Our factory lines:
Manufacturing – Latex Examination Gloves and Nitrile Disposable Gloves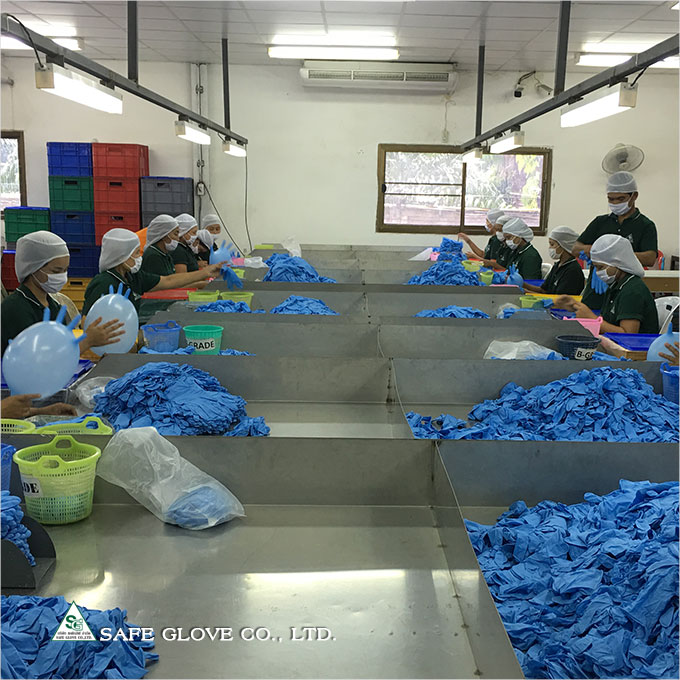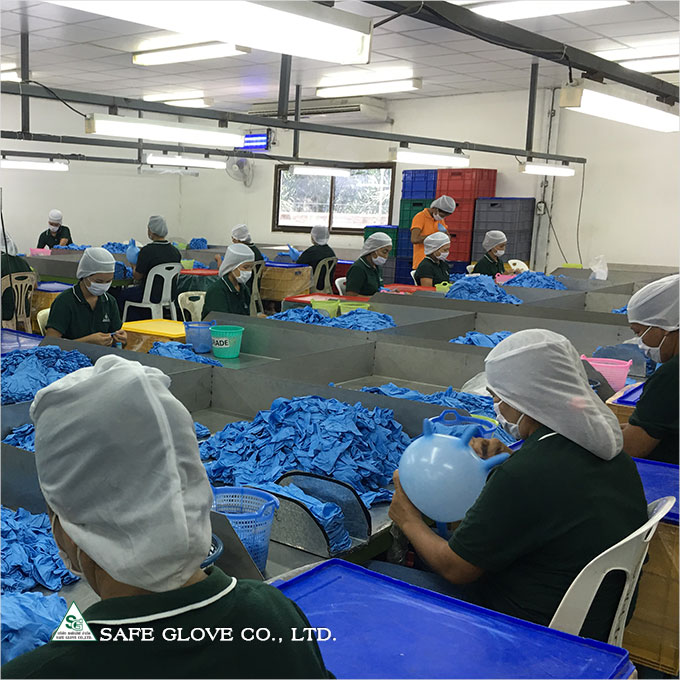 ---
Find Us At:

SAFE GLOVE CO., LTD.
63/26 MOO 1,
TUNGRANG, AMPHUR KANCHANADIT, SURATTHANI, 84290
THAILAND
FAX: +886 6 2375775 (Taiwan Office)
EMAIL: info@safeglove.net